Our vision
Our vision is for a healthy coast and sea, managed for the greatest well-being of the community, now and into the future.
Single continuous system
Our entire marine estate including ocean, estuaries, coastal wetlands and coastline, will be managed as a single continuous system.
A new approach
Our evidenced-based approach means we respond to threats and risks transparently.
Community engagement
Community views are important as we improve the management of the marine estate together.
Improved outcomes
Striving for better outcomes for the community, industry and the environment through improved planning and coordination.
Quick links
Developing a network management plan for the five mainland marine parks using a new approach.
Putting the Strategy into action for a better marine estate - now and for the future.
Latest news
Maps showing the areas in NSW with the greatest blue carbon potential are now available to the public on the NSW SEED portal.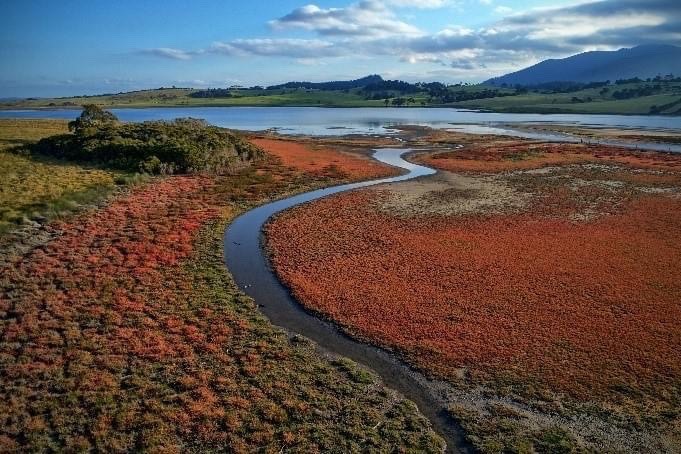 Look at the Brunswick River back in 1960 compared to now. You can see that the construction of breakwaters has totally changed this river mouth.
The latest progress reports for implementation of the Marine Estate Management Strategy (Strategy) are now available.
Subscribe to keep informed about the NSW Marine Estate